You may remember me fangirling over Jennifer L. Armentrout here and here earlier this year. Well, today, her third book in the Lux series, Opal, came out. Here's a little more info:
No one is like Daemo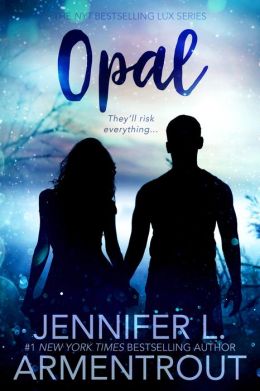 n Black.
When he set out to prove his feelings for me, he wasn't fooling around. Doubting him isn't something I'll do again, and now that we've made it through the rough patches, well… There's a lot of spontaneous combustion going on.
But even he can't protect his family from the danger of trying to free those they love.
After everything, I'm no longer the same Katy. I'm different… And I'm not sure what that will mean in the end. When each step we take in discovering the truth puts us in the path of the secret organization responsible for torturing and testing hybrids, the more I realize there is no end to what I'm capable. The death of someone close still lingers, help comes from the most unlikely source, and friends will become the deadliest of enemies, but we won't turn back. Even if the outcome will shatter our worlds forever.
Together we're stronger… and they know it.
I plan on immediately downloading this to my nook when I get home from work. Prepare for squeeing in my next post, which will most definitely be an amazing review. (Word on Twitter is the end of the book is epic.)
And as always, if you have not read this series, or any of the other Jennifer L. Armentrout books, I highly suggest that you do. Click here to put a hold on any of her titles through the OCPL catalog!